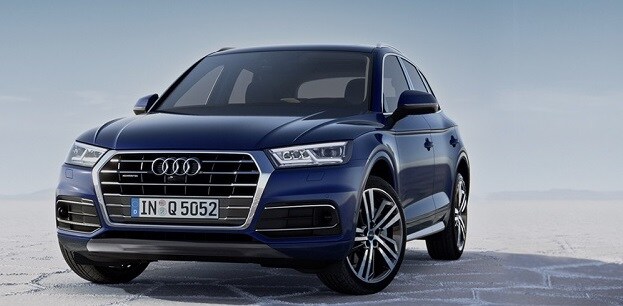 In shopping for a luxury SUV, you'll find several viable choices, but two of the best available are the 2018 Audi Q5 and the 2018 BMW X3.  Both these vehicles are excellent specimens of their brands and both will serve the needs of our customers in Wayne, Newton, Doylestown, and Malvern.
At Sloane Automotive Group, we get our drivers and we want you to get all the information you need about your next vehicle purchase.  As a result, we've created this vehicle outline that puts two top models head-to-head, to see which of these two SUVs best suits your needs.  When you choose the model that is right for you, we'll be waiting to help.
Audi Q5 vs BMW X3: Passenger Volume
Whether you're looking for an SUV to get your kids to and from school, practices, and slumber parties, or if you simply need something to make your monthly run to your place in the country, both these vehicles offer plenty of space.  The 2018 Q5 has 41.7 inches of headroom for both your front and back seat passengers, while the X3 offers 41.1.
If you have long legs, you won't have to worry about the ability to stretch yourself out in either vehicle.  The Audi offering has 39.3 inches of legroom in the front seat and 37.8 in the back.  The BMW vehicle will give your passengers 40.3 inches of legroom in the front and 36.4 inches in the rear seat.  Both vehicles have the seating capacity for yourself and four of your favorite people.
Engine Specs and Gas Efficiency
With an SUV, one of the perks is that they typically have a bit more power and will carry a heavier load without a massive reduction in power, and both these vehicles are excellent specimens.  The 2018 Audi Q5 comes equipped with a 2.0L Turbocharged engine that gets up to 252 HP.  Under the hood of the BMW X3 you'll find a 2.0L TwinPower Turbo engine that offers up 248 HP.
With great power comes lower gas mileage, typically, but that isn't the case with these two SUVs.  The Q5 can get an EPA-estimated* 23 MPG in the city streets and up to 27 MPG on the open road of the highway.  The X3 offers a similar 23 MPG in your city versus 30 MPG on the highway.  Stop less and enjoy more with either one of these vehicles.
Cargo Volume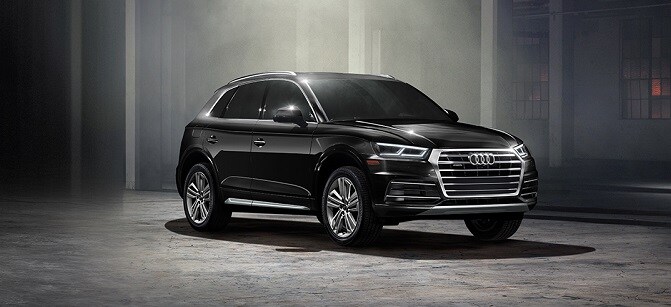 As we get older in life, we accumulate more stuff, and this is the reason that bigger vehicles are becoming more popular in recent years.  It could be something as simple as carting your clubs off to the local golf course, or it could be your child's giant bass drum for marching band, but no matter what, these vehicles have the capacity to carry whatever you've accumulated.
The 2018 Q5 has 26.8 ft3 of space behind the backseat and 60.4 ft3 with the rows folded down, which amounts to your whole post-collegiate book collection that you insist on bringing along every time you move.  In the 2018 X3, you can put your latest Target purchase in the 28.7 ft3 behind the back row or collapse the seat for 62.7 ft3, if you've been shopping in advance for the holiday season.
Audi Q5 vs BMW X3: Pick Your Fave
Whether you're looking for something a little bit bigger because your family is growing or if you just want to be able to pack your vehicle for a week at the beach without decreasing your passenger space, either one of these vehicles would be the perfect addition.  Each vehicle has its own style that will attract your eyes and enough add-on conveniences that you can't go wrong.   Come see us from the Newton, Wayne, Malvern, or Doylestown area, and test drive one of the vehicles today!
*Your mileage will vary and depends on several factors, including your driving habits and vehicle condition.