The city of Philadelphia can be relied upon as a central location for entertainment, sports, and history, just as the Honda brand can be relied upon to produce efficient, stylish, and long-lasting vehicles.  We know that you have a lot of choices when you're searching for your next vehicle, but Honda cars are some of the best on the market.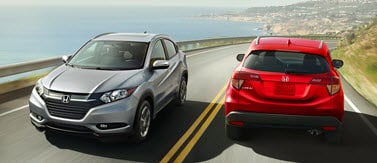 At Sloane Automotive, we know you'll love a Honda vehicle as soon as you get behind the wheel, but we also know you want to know a little bit about us too.  When you're ready to make a decision about your next car, come talk to our sales team.
About Philadelphia
Philadelphia is one of those cities that has a little something for everyone.  For the animal lover in your life, there is the Philadelphia Zoo, where over 42 acres of land are habitat to over 1300 animals.  For the beer fanatic, try a Philadelphia Pub Crawl and sample what the city's breweries have to offer.
If you're a bit of a supernatural buff, Philly has some great tours, but one of the best is the tour offered at Eastern State Penitentiary.  Once known as the most expensive prison in the world, it's been unused since the early seventies and has been since declared a national landmark.  Check out the location that was once used for the filming of Brad Pitt's Twelve Monkeys.
About Us
We know how excited you must be about the purchase of your new car and we're thrilled that you've chosen us.  We have an incredibly knowledgeable sales staff who is on hand and prepared to answer any questions that you may have while you're here at the dealership.  Once you've selected the vehicle you want, let's talk financing.
Our finance team has spent several years developing relationships with many local and nationwide financial institutions in order to assist in the process of getting you your car.  They can walk you through financing vs. leasing or what options you have for your payments or loan term.  Our job isn't done until you have drive away in your new Honda.
Our Inventory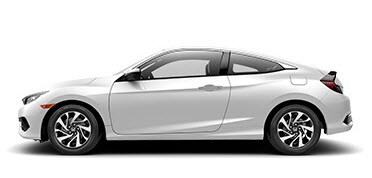 Do you know your requirements for your new vehicle?  Do you have to have something with all-wheel drive to handle any inclement weather?  Do you need a third row?  Is the Honda Civic a big enough sedan for you or would you prefer the Accord?  These are all questions that you can answer from the comfort of your home while browsing our inventory online.
Once you've chosen from our selection of vehicles, we encourage you to fill out our full credit application so that our finance team may get the ball rolling, so to speak.  Your satisfaction is of the utmost importance and therefore we also have someone available to chat if you require assistance on our website.
Your Philadelphia Honda Retailer
You're making a great choice with the purchase of a Honda vehicle.  Not only do they have some of the highest rated vehicles by many different organizations, but they also have incredible driver retention as well.  We know you'll find something you like with us, so come see us at Sloane Automotive today.