2011 BMW Z4 Introduction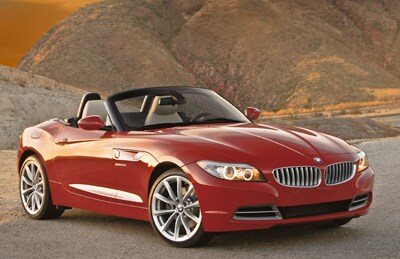 The BMW Z4 is a two-seat roadster with a retractable hardtop. With the top up, the Z4 is like a coupe, offering the benefits of a hardtop: better security, superior chassis rigidity, less obstructed rearward visibility, better interior isolation and better protection from the weather. Drop the top, and it's a roadster.
For 2011, the BMW Z4 sDrive35is joins the lineup. The Z4 sDrive35is delivers even more performance than the already-quick Z4 sDrive35i. It comes with enhanced aerodynamic and handling features, unique wheels, distinctive exterior trim and details, and interior comfort and feature upgrades. It is as close as to a high-performance M model as BMW will offer because there no plans for a Z4 M (that we know of, that is).
A new M Sport package is available for the 2011 Z4 sDrive30i model. Otherwise, the Z4 lineup stays mostly pat, adding smartphone integration for 2011. The current BMW Z4, introduced for the 2009 model year, is the second generation of the Z4 name (first launched in 2003).
The Z4 offers the driving character you expect from BMW and it will be familiar to any fan of the brand. The performance and feel of balanced precision is there in every Z4. We like the base Z4 sDrive30i with its free-revving engine, equipped with the manual gearbox and no iDrive, no navigation system. We feel the highly optioned Z4s weigh more and tend to feel more like grand touring machines than sports cars. The high-performance sDrive35is with the dual-clutch gearbox gets close to a track-day tool.
While some will choose a Z4 based solely on the badge and others solely on style, over time they will learn the real reasons, both objective and emotional, behind the car and why they want to keep it. Others will appreciate the performance and technology without regard to style, and yet others will shop merely because they've been waiting for a folding hardtop roadster from Munich.