Don't try to deny it: You love a healthy dose of sugar. Who doesn't? Well, the next time those sugar-laden cravings course through your veins, make sure you have a way to quench your need for sweets.
Fortunately, you're just a short drive away from a lineup of sugar-coated emporiums that hold the key to your sugarplum dreams.
Ready for more? Below, we'll give you the lowdown on what you can find inside the best candy shops near Glenside. From gourmet chocolates to toffee bark, and everything in between, these places should have a spot near the very top of your confectionary itinerary.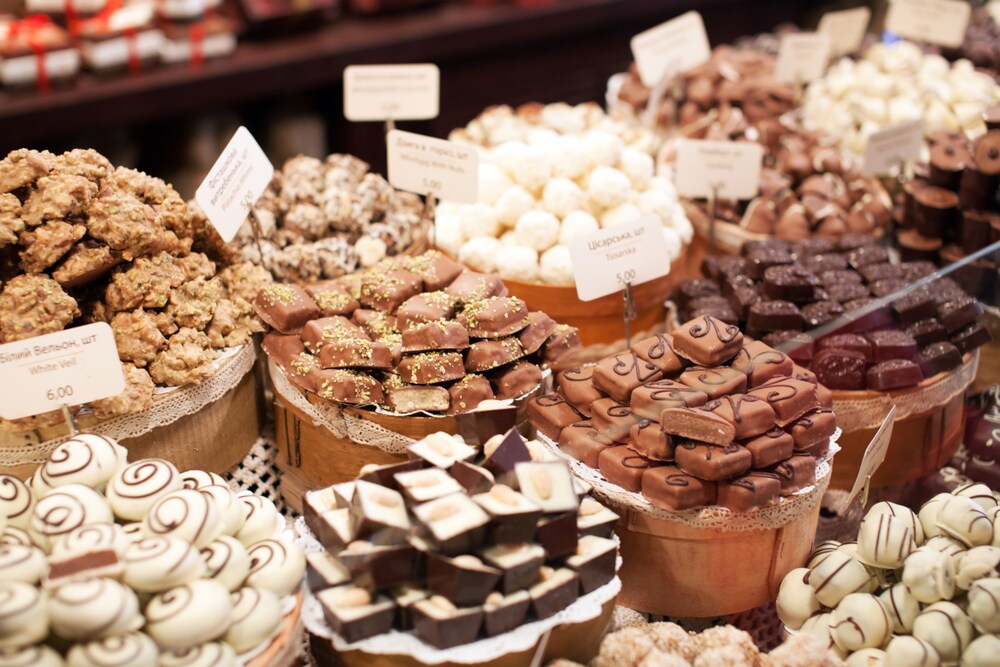 What could possibly be more whimsical than a one-bite chocolate that's dressed up to look like a critter straight out of a fairytale forest? Luckily, that's exactly what you'll bite into thanks to the masterminds behind one of Philly's most famous chocolate shops, John & Kira's.
Whether you're enchanted by the red-hued ladybug chocolates or you're looking for something with a more exotic flavor, this decadent destination serves up the truffle that's perfectly suited for your sugar-loving palate.
Our Candy Crush:
Of all the mouthwatering confections churned out by dynamic dessert duo, John and Kira, there's one that truly stands out from the crowd: their signature, Philadelphia-favorited Chocolate Honey Caramel Bees. These buzz-worthy morsels come filled with honey-infused caramel.
Plus, the honey in this truffle just so happens to be sourced from Draper Family Apiaries in Millerton, PA, resulting in the perfect combo of locally sourced confidence and mind-melting deliciousness.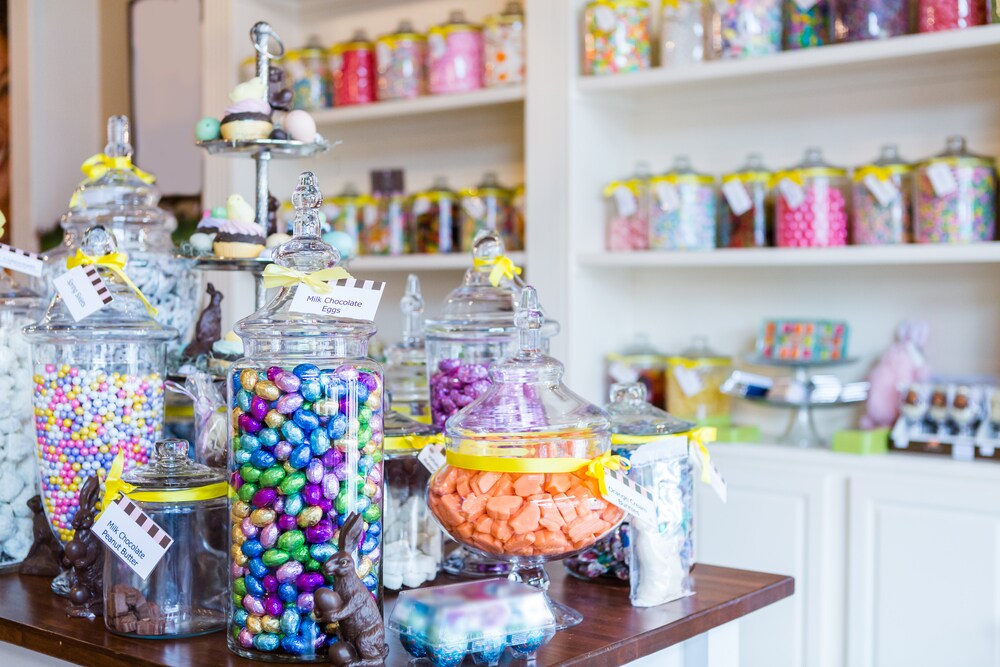 Every candy store should be doused with a generous helping of nostalgia. Well, since 1938, Stutz's Candy Company has been creating crowd-pleasing candy gems. That's five full generations of family-run candy crafting for you to sink your teeth into.
Behind the candy counter, you'll discover things like Chocolate Toasted Coconut Jumbo Marshmallows to Candy Coated Chocolate Beach Rocks, and just about anything else your sweet-yearning heart desires.
Our Candy Crush:
To balance out the rich, deep flavor of their dark chocolate, the candy experts at this well-known confectionary combined it with the refreshing, luscious flavor of mint in what has now become a customer favorite: their Mint Bark.
This meadow mint-colored slab of melt-in-your-mouth goodness comes swirled with pools of semi-sweet chocolate for a perfectly balanced treat.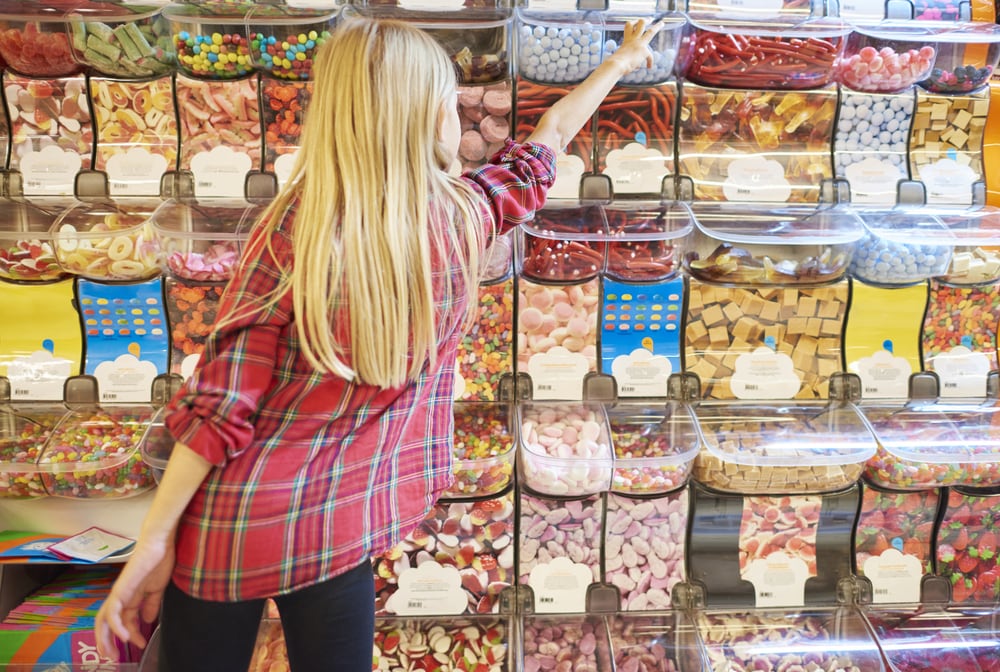 If you're a true candy/baked goods enthusiast, you probably have a hankering to try your own hand at whipping up an indulgent creation.
That's why the baking professionals at Sweet Creations Unlimited supply you with all the essentials to master those six-layer chocolate cakes, strawberry mousses, or frosted vanilla cupcakes.
Thanks to the huge selection of baking ingredients, flavorings, chips, coatings, and colorings found at this shop, you'll never realize that you're missing an ingredient for your favorite dessert recipe as you're whipping up the batter.
Our Candy Crush:
Want a twist on your favorite chocolate chip cookie recipe? This baking market delivers a heaping of fun chips and candies that you can incorporate into your cookie batter, including Mini Green Mint Burst Drops, Mini M&Ms, Mini Reese's Peanut Butter Chips, and so much more.
In addition, their Clasen Alpine Pink or Blue Chocolate Wafers make the perfect base for a festive and scrumptious baby shower party favor. Just melt it down, add your favorite toppings, let it cool, and cut it into chunks.
Your Confection Connection: Visit These Candy Shops Today!
So, there you have it: our list of the best candy shops near Glenside, PA. Now, all you have to do is stop by and snag a box (or ten) of your favorite sugary treats!